Rugs Perfect For Every Household
Designed to be pet and family-friendly, our rugs make cleanup, and life, easy! Take your one piece washable rug to go in your RV or motor home, or use it in your outdoor patio, however and wherever you display your Magic Carpet, we know you and your's will love it!
Customer Approved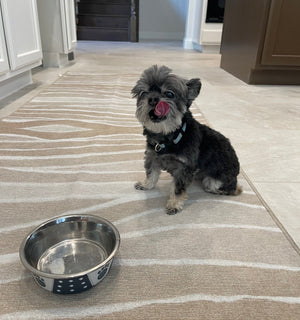 Best rugs for my little dog!
08/03/2021
These rugs are so easy. My little dog piddles indoors and I just throw it in the washer and dryer and it's just like new again. Very happy with my rugs!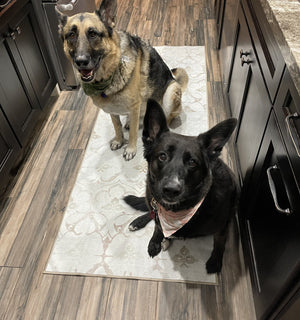 Best pet friendly rug!
08/03/2021
Sooooo easy!!! Wish I would have bought these rugs sooner! Perfect for pets easy to clean! The dogs love laying on them. When they come in with muddy feet I just pick them up and throw them in the washer. Come out looking brand new.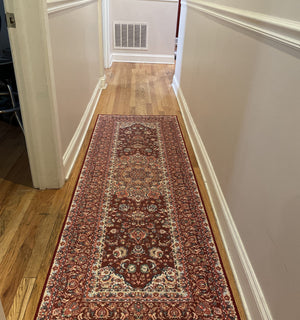 Love my Magic Carpet!
06/06/2021
We have two dogs and really wanted a rug we could easily wash. I haven't washed it yet but I can tell it won't be hard on my washing machine and the design/color of the rug is gorgeous. Fast shipping, affordable and very pretty!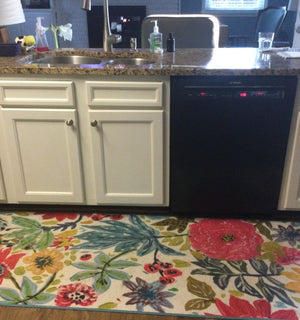 Rugs in bloom
5/23/2021
I love my rug.it makes me happy to go in the kitchen.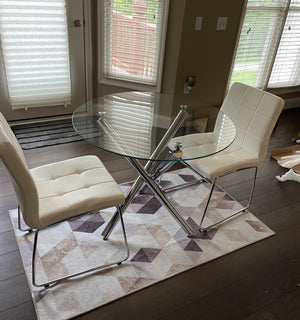 Truly Magic!
05/09/2021
Love our new rug, colors are beautiful! Came out of the box kwith slight wrinkles so through it in washing machine for a light wash. Tossed it in dryer on low and it came out perfect, nice and flat. Does not move around on our LVP flooring. Will be changing out all our rugs to these eventually. Very happy with our purchase and customer for life!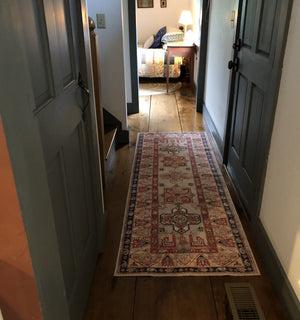 Great rug
05/08/2021
I just received the new runner I ordered and it looks and feels great. It is in our entry hall, which is a high traffic area, so now I can wash it as often as needed. Love it!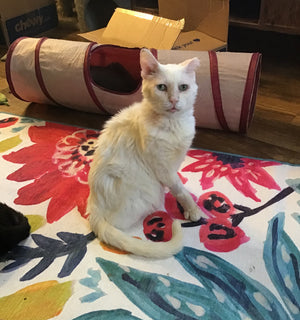 Love them!
05/07/2021
I rescue cats and these rugs are purrfect!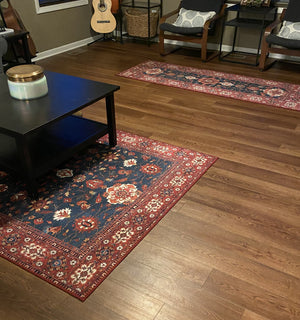 Everything I hoped for!
05/03/2021
We have 2 elderly dogs that are starting to have a lot more accidents in the house. We've thrown away so many rugs, but these wash up and dry so easily. In about an hour they're ready to go again.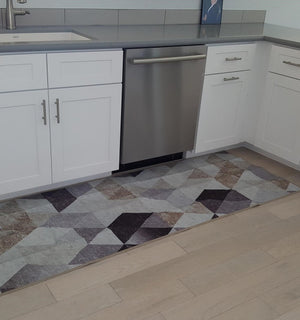 Love it!
4/28/2021
We just put the carpet in our kitchen and - Wow! It's beautiful. I like texture - and the colors compliment our wood flooring. My Magic Carpet is a winner in my book. It's perfect.
👍🏻
4/18/2021
I bought one rug . Loved it so much I bought four more!!!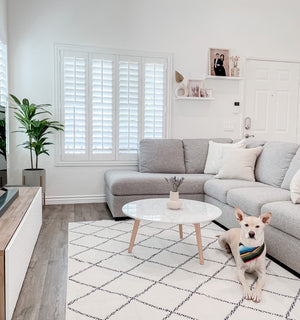 Perfect rug!
04/07/2021
First of all, this carpet arrived in less than 24 hours. The shipping is super quick and they packaged it so well. It's lightweight and it came folded, so there are some creases at first. I did try to lay flat for a day but it didn't go away so I decided to wash it. It washed super well and dried so quick. I love how I don't have to buy another pad because it comes with it. It washes so well and perfect if you want a white/ ivory rug with pets/ kids. The rug brightens up our living room. I definitely recommend this rug.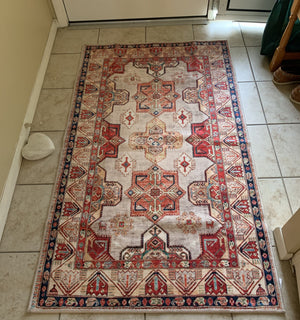 Has it all
04/01/2021
Love this rug.....washable, no pad needed, waterproof.....would love more selection!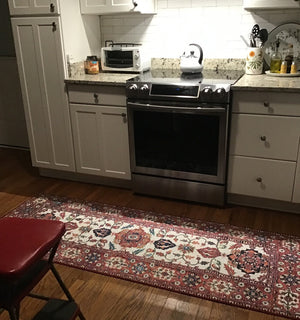 The Finishing Touch!
2/21/2021
It looks great in my newly renovated kitchen!
Great as usual!
07/03/2021
We love our 3 Magic Carpets! They wash up wonderfully and look great! The only downside is that they don't vacuum well, our vacuum likes to suck them up! Would highly recommend them especially with pets!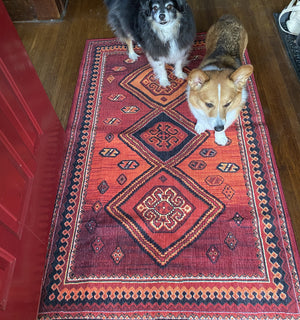 Love it!!
06/11/2021
We needed to find a reasonably priced washable rug because of pets. We love our rug. It looks fabulous, and arrived very quickly. I am already looking at purchasing another rug from My Magic Carpet.
Why My Magic Carpet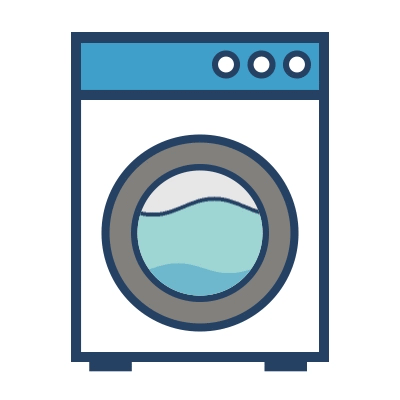 Machine Wash and Dryable

Our rugs are durable yet lightweight and fit perfectly in any standard-sized washer and dryer, so you can kiss germs and allergens goodbye.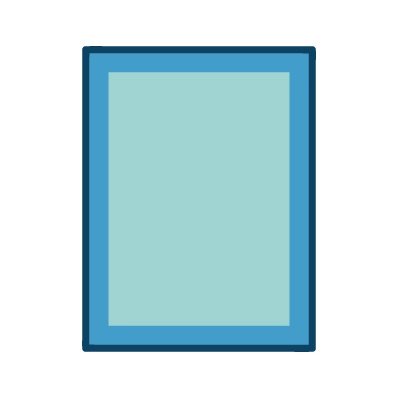 Nonslip Backing

The patent-pending nonslip backing to our one-piece rug is safe on all vinyl, hardwood, tile, or laminate surfaces, so no extra purchases are required!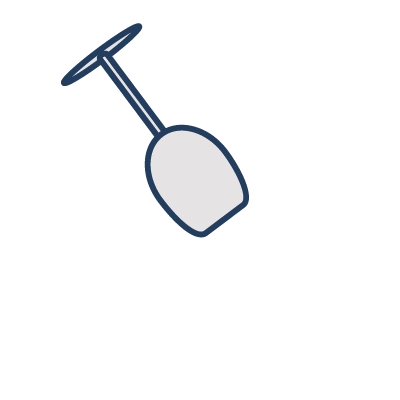 Stain Resistant

Our rugs are stain-resistant, so when you see a spill or accident, simply spot treat and wash as soon as possible.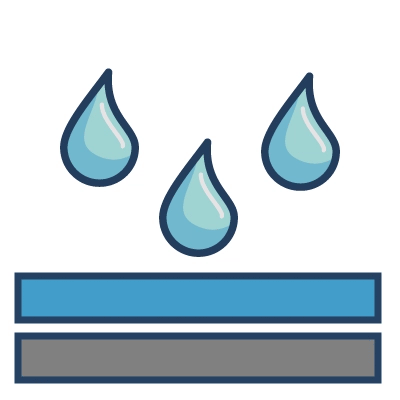 Waterproof Lining

The waterproof barrier helps stop pet accidents and household spills from seeping through and protecting your floors.
As Seen On