Introducing: The Genevieve Gorder Collection
The perfect fusion of premium aesthetics and practicality.
So easy to clean in your own washer...
Discover the future of functional and fashionable flooring with My Magic Carpet washable rugs, designed to enhance your home aesthetics while simplifying your life.
Trending Collections
Find the perfect blend of shape, style, and practicality from our trending collections to suit your unique lifestyle needs.
Watch the Magic Happen with My Magic Carpet!
Machine Wash and Dryable

Our rugs are durable yet lightweight and fit perfectly in any standard sized washer and dryer, so you can kiss germs and allergens goodbye.
Nonslip Backing
My Magic Carpet is a single-piece rug that provides a nonslip backing that is safe on all wood and hard surface flooring, so no extra purchases are necessary.
Stain Resistant
Our Rugs are stain-resistant, so when you see a spill or accident, simple spot treat and wash as soon as possible.
Waterproof Lining

The waterproof barrier helps stop pet accidents and household spills from seeping through and protecting your floors
As Seen on CBS Morning Deals!
CBS Mornings loves My Magic Carpet, and we're grinning ear to ear!
About My Magic Carpet
Founded in 2021, My Magic Carpet was born out of a keen observation and a strong desire to provide a solution in the home decor industry. Recognizing a notable gap in the market, Co-Founder, Monica Dallyn set out to redefine the concept of washable rugs. She envisioned a rug that exhibited exceptional functionality and delivered on style and sustainability.

The result is a remarkable creation - machine-washable rugs that are single-piece, non-slip, lightweight, and tailored to fit into your washing machine seamlessly. These rugs, crafted from 100% microfiber polyester, are non-allergenic and boast stain-resistant properties, ensuring their longevity and beauty over time.

The patent-pending webbed back and waterproof inner liner are innovative features that safeguard your floors from spills and pet accidents, making My Magic Carpet a practical and stylish choice for any home.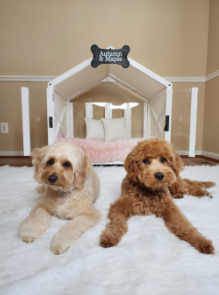 So soft! Pups love it!
This is the softest rug that we have ever owned! We love that it is machine-washable, especially with having two pups who love to run around with muddy paws as soon as they come in for a walk. It is a must have!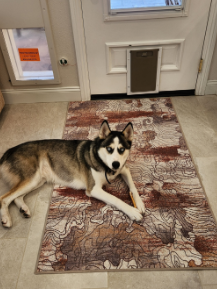 Ace loves his magic carpet!
Our Huskey Ace, loves chewing his bones and treats on our magic carpet! I highly recommend these rugs to all pet owners. So durable & look great. We have them in front of the back door, front door and in front of the kitchen sink.

Best playroom rug
This is one of 3 rugs we bought for our daughters playroom and they are amazing. The colors are so pretty, it's so easy to wash and it stays in place!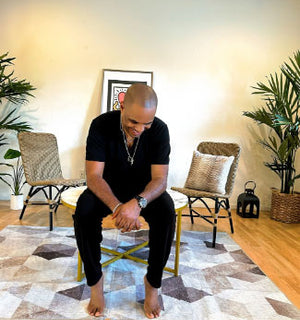 Elevated luxury
The elevated look of my new area rug gives my space such a luxurious aura and creates a beautiful ambiance . I'm in love with the pattern and the contrast of colors and shapes. It's such a vibe. Easy to clean and I love that it's washable!

Available at